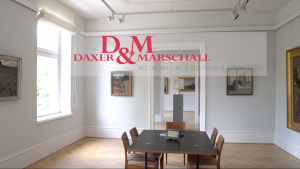 Welcome to Daxer & Marschall

Please watch our Virtual Gallery Tour by clicking here!
Even though you may already have a longstanding relationship with us the chances are that this is your first visit to our real world gallery. Many of you communicate with us from the comfort of your home or buy from us every year at Tefaf Maastricht the prestiguos spring art Fair. Please have a look!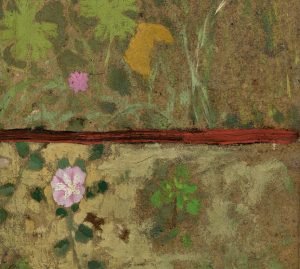 Édouard Vuillard Le Pétunia (detail)

Seen obliquely from above is a colorful patch of flowering plants and greenery in a garden, viewed from a sliding sash window. The bottom rail of the raised lower sash divides the picture plane into two unequal sections – approximately one third lies below it and two thirds above. In the lower section, the viewer looks directly out into the open air but in the upper section, a window pane dulls his view. Please continue to read.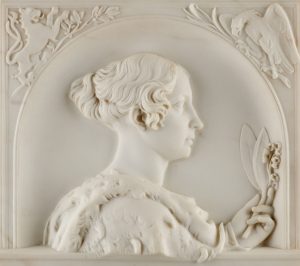 Rauch sold to Christian Daniel Rauch-Museum
The museum in Bad Arolsen acquires a Carrara marble portrait relief of Crown Princess Elisabeth of Prussia created by Christian Daniel Rauch in 1834-37. The relief shows Elisabeth, Crown Princess of Prussia, in profile to the right. A panel beneath the portrait bears the incised inscription ELISABETH KRONPRZS. V. PREUSSEN inlaid with blue mineral paste.  Please read more about the recent discovered marble relief.