FRANZ MARC - VERKAUFT
JOHAN CHRISTIAN DAHL
MAX LIEBERMANN
LOVIS CORINTH
LOVIS CORINTH
OTTO HESSELBOM
LOTTE LASERSTEIN
FRIEDRICH NERLY
LOUIS-ETIENNE WATELET
JAN VAN MIERIS
WILHELM TRÜBNER
JULIUS SCHNORR VON CAROLSFELD
BIBLIOTHEK IN DER GALERIE
ALTMEISTER AUSSTELLUNG IN DER GALERIE
Sample Text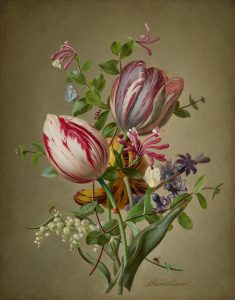 A Bouquet of Tulips by Rémillieux

The efflorescence of flower painting in the early nineteenth century was a Europe-wide phenomenon. It was fueled by a new interest in nature, growing scientific interest in botany and the insatiable demand of leading European porcelain and textile manufactories for the refined workmanship of peintres-décorateurs. Schools for flower painting were set up, some independently run and others affiliated to local academies of art. Pierre Étienne Rémillieux was admitted to the École nationale des beaux-arts in 1828. Please continue to read.
our new catalogue is out!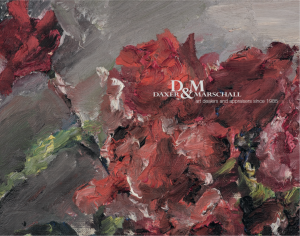 Recent Acquisitions 2020
Paintings, Oil Sketches and Drawings 1640-1955
The selection of works described in the present catalogue opens with a carefully curated group of early nineteenth century Romantic landscapes. Striking images of the natural world by Nordic Symbolists and a group of three landscapes by Italian Symbolist painters follow. Twentieth-century art focuses on important works by Liebermann and Corinth. The catalogue also showcases ... Read more.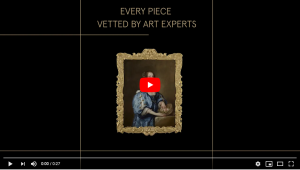 Discover Daxer & Marschall at TEFAF Online

Three hundred TEFAF exhibitors will be presenting one masterpiece from their collection.
The work we have chosen is by a 20th-century female artist ...
Please register here to visit TEFAF Online.
As a registered visitor you will have exclusive access to TEFAF Online from:
Sunday, November 1 until Wednesday, November 4.