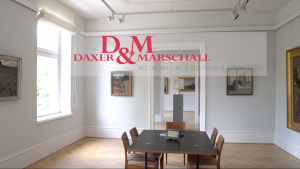 Welcome to Daxer & Marschall

Please watch our Virtual Gallery Tour by clicking here!
Even though you may already have a longstanding relationship with us the chances are that this is your first visit to our real world gallery. Many of you communicate with us from the comfort of your home or buy from us every year at Tefaf Maastricht the prestiguos spring art Fair. Please have a look!
The Serpentine in Hyde Park, London
Giuseppe de Nittis first visited London in 1874. In addition to painting scenes of everyday life in the big city he also produced sensitive impressions of its quieter corners. These latter works recall Claude Monet – impressions of the Thames, Green Park and Hyde Park seen from different viewpoint. Our oil sketch was executed near the Serpentine, an artificial lake in Hyde Park.  Please continue to read.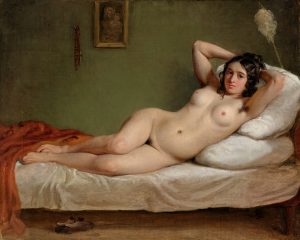 Marstrand sold to Nivaagaards Malerisamling
Wilhelm Marstrand painted his oil study of a female nude model, Maria, in Rome in the year 1837, just a few months after he first arrived in the city. The pose of the young woman, self-confidently holding the spectator's eye, initially evokes associations with Goya's masterpiece, La maja desnuda .
Please visit here the homepage of the Danish museum.