FRANZ MARC - VERKAUFT
JOHAN CHRISTIAN DAHL
MAX LIEBERMANN
LOVIS CORINTH
LOVIS CORINTH
OTTO HESSELBOM
LOTTE LASERSTEIN
FRIEDRICH NERLY
LOUIS-ETIENNE WATELET
JAN VAN MIERIS
WILHELM TRÜBNER
JULIUS SCHNORR VON CAROLSFELD
BIBLIOTHEK IN DER GALERIE
ALTMEISTER AUSSTELLUNG IN DER GALERIE
Sample Text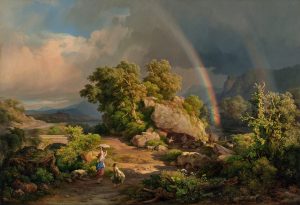 Italian Landscape with a Rainbow, 1841

The Hungarian painter Károly Markó (also known as Carlo Marco) made the present painting on his stay in Pisa in 1841. It is a masterful example of the work he produced during his years in Italy. He repeatedly addressed landscape themes, recording his observations of atmospheric phenomena and capturing the dramatic mood of an approaching storm or the shimmering effects of a rainbow – a nod to the perfect arch depicted in the iconic landscapes of his friend Joseph Anton Koch. Please continue to read.
our new catalogue is out!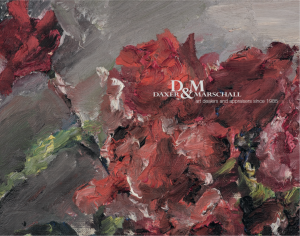 Recent Acquisitions 2020
Paintings, Oil Sketches and Drawings 1640-1955
The selection of works described in the present catalogue opens with a carefully curated group of early nineteenth century Romantic landscapes. Striking images of the natural world by Nordic Symbolists and a group of three landscapes by Italian Symbolist painters follow. Twentieth-century art focuses on important works by Liebermann and Corinth. The catalogue also showcases ... Read more.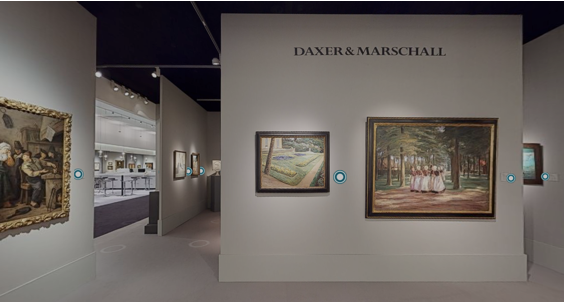 Discover our TEFAF  stand on a virtual Tour
You can visit our 2020 TEFAF stand online and discover a.o. works by Lovis Corinth, Lotte Laserstein, Johan Christian Dahl, Ludwig Meidner, Max Liebermann, Helene Schjerfbeck, Friedrich Nerly, Felix Vallotton, and Jan Steen here.